Queenstown is a dream wedding destination for most, with spectacular venues, stunning background scenery and many pre and post activities to gather the friends and family together to enjoy.
Let us help you take one thing off the list – transport. ScenicNZ Limousines knows how important your big day is and will ensure you and your guests arrive in comfort, style and most importantly on time!
We have a range of fleet available from luxury bridal cars and minivans through to large coaches to cater for your guests. We provide chauffeurs with all fleet. If you need any help with transport planning please get in touch and we will assist your day in running seamlessly.  
BMW 730LD Executive Sedan
Caters for up to 2 guests with luggage or 3 guests without luggage
Fits a maximum of 2 suitcases and 3 carry on bags
Discreet vehicle with tinted windows, luxurious seats and ample leg room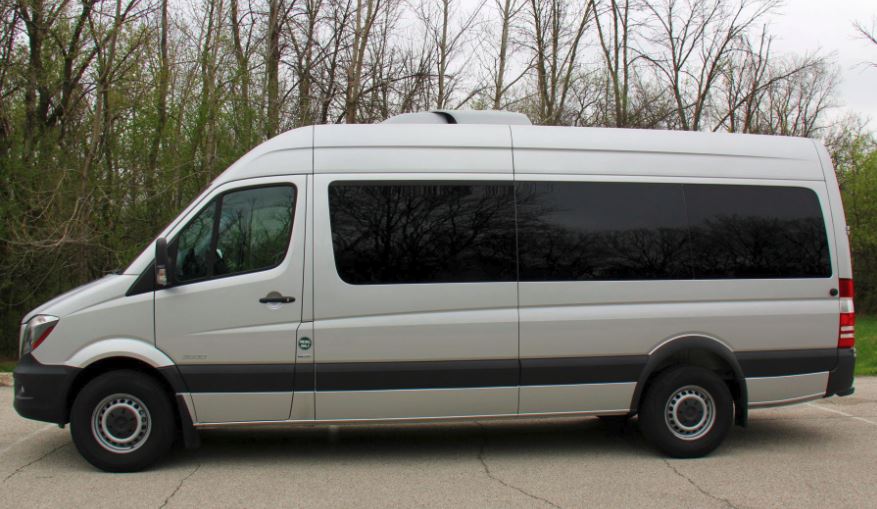 Mercedes-Benz Sprinter 11-Seater
Caters for up to 10 guests with luggage or 11 guests without luggage
Fits a maximum of 10 suitcases and 5 carry on bags 
Comfortable seating, arm rests and adjustable air conditioning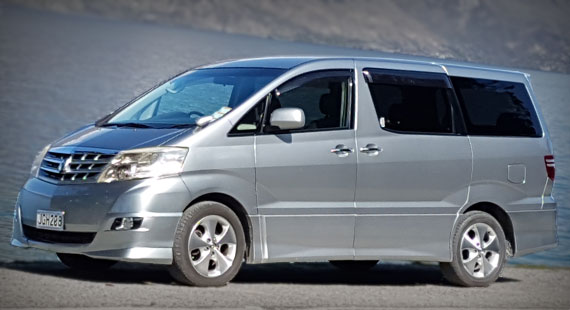 Toyota Alphard
Caters for up to 4 guests or 5 without luggage
Fits a maximum of 4 suitcases and 4 carry on bags
Discreet vehicle with tinted windows, luxurious seats and ample leg room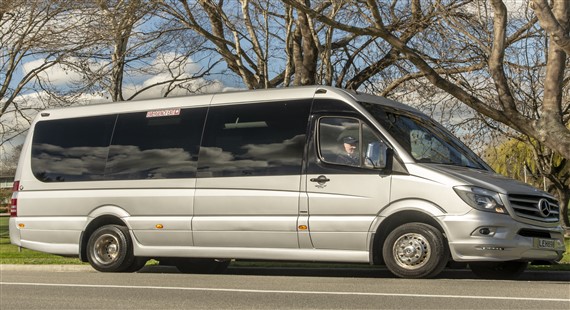 Mercedes-Benz Sprinter 16-Seater
Caters for up to 16 guests with or without luggage
Fits a maximum of 16 suitcases and 8 carry on bags 
Discreet vehicle with tinted windows, luxurious seats and ample leg room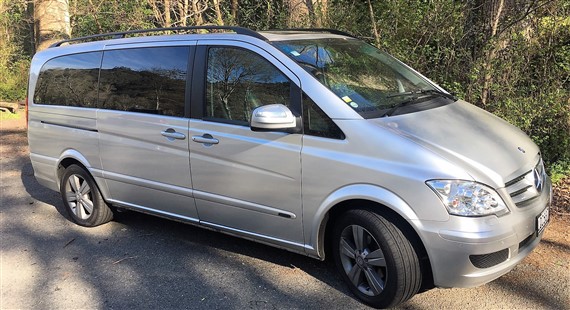 Mercedes-Benz Viano V350
Caters for up to 5 guests with luggage or 6 guests without luggage
Fits a maximum of 5 suitcases and 3 carry on bags
Discreet vehicle with tinted windows, luxurious seats and ample leg room
WIFI and USB chargers available
BCI Proma 33-Seater
Caters for up to 32 guests with or without luggage
Fits a maximum of 32 suitcases and 32 carry on bags
Comfortable seating, arm rests and adjustable fans with air conditioning